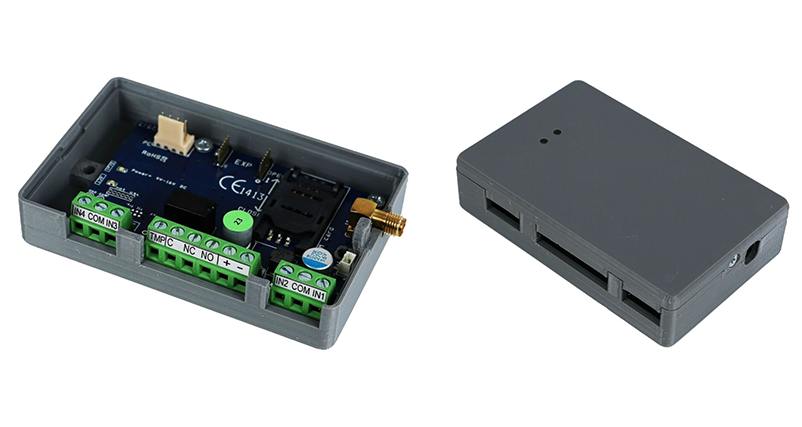 With the summer refreshment, our product palette has also been renewed. There were times when rationality and times when compulsion motivated the development team. We will report on our new products and changes in the coming weeks. New modifications in the field of accessories will also arrive.
Since the beginning of the year, we have been producing plastic boxes for ourselves, thanks to which we can easily track product changes and individual needs.
Due to recent product (raw material) procurement problems, we have decided that from now on we will not only print the box of the MultiOne GSM Kit, but also the ProBox.
The advantage of the development is that we can specify the height of the box ourselves, so in the future, we can choose from several boxes for the ProCon GSM Cloud and ProCon 4G Cloud products. In addition to the basic model, there will also be an elevated version, which can fit the InterCom GSM module or the ProCon GSM module together with a WIFI/Bluetooth programmer.
Anyone who has used the MultiOne GSM Kit knows the quality of the boxes. Its massiveness is impeccable, and we even solved the external mounting tabs for the MultiOne GSM Kit.
When designing the boxes, we also pay attention to the fixing and mounting of the modules and the simple wiring. We are constantly improving thanks to feedback and technology development.
In the future, we will offer the new box named ProBox. Thanks to the development, we can avoid enforcing the previous version's drastic price increase. The price of the box remains unchanged. Thanks to the continuous production of our 3D printers, we can serve orders without any problems in the future.