ZOLEO Satellite Communicator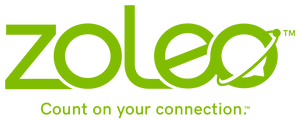 "At ZOLEO, we're dedicated to revolutionizing how people communicate and stay safe, no matter where they are in the world.
As a joint venture between Beam Communications Pty. Ltd. and Roadpost Inc., we combine our expertise to offer affordable global messaging connectivity and a reliable safety system that you can always depend on — from the moment you venture beyond cellular coverage to your return.
Our mission is to provide an intuitive and seamless global messaging experience, whether messages are transmitted using satellite, cellular or Wi-Fi networks. 
We believe everyone should have access to reliable communication and safety tools, and we're proud to offer an award-winning solution that makes it easy for people to stay connected and safe, no matter where life takes them.
Join us as we reinvent global messaging and set a new standard for connectivity and safety when venturing off the grid.
Zoleo - Count on your connection"
Toby Newport, ZOLEO Channel Development Manager EMEA: "We're excited to partner with ASC Global to expand our reach and deepen our relationships across Central European markets. By combining expertise and resources, we will unlock new opportunities, amplify brand awareness, and deliver unparalleled communication and safety solutions that empower anyone who requires seamless connectivity and safety globally, either for leisure or professional pursuits".
ZOLEO Global Satellite Communicator brochure